We can provide cloud migration strategies and solutions to transfer your applications, workloads, databases, digital assets, and services to a single cloud platform or to a multi-cloud or hybrid cloud environment.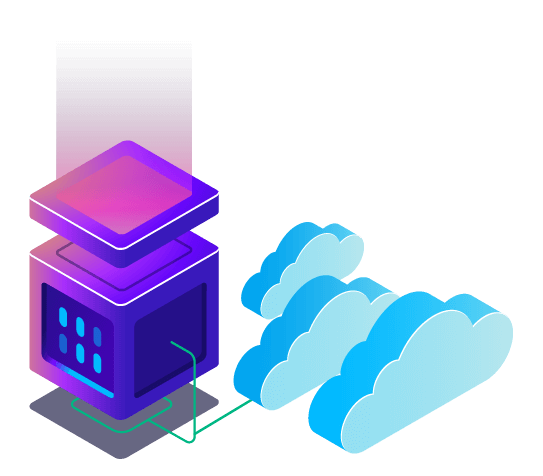 Supported Cloud Migration Strategies
As per the first and original article published by Gartner, there are five most commonly used Cloud migration approaches known as "five R's of migration." In some articles, you can see a 6th strategy ( six R's of migration ) called "Retain," also known as "Revisit." As the name says, it is a method of "Do nothing," maybe because of compatibility issues with the cloud platforms or legacy applications, or compliance reasons. In this migration approach, it is recommended to "Revisit" later to re-evaluate the situation.
Rehosting  | Lift-and-Shift
Rehosting or most commonly known as lift-and-shift is the most widely used cloud migration strategy. In this method, we can help you migrate or "rehost" your existing app or workload to a cloud environment without changing the core architecture. Or, in other words – We will "lift" your codebase from your existing infrastructure and "shift" it to a cloud environment.
Replatforming or Revising cloud migration strategy is almost similar to Rehosting. But here, we might need to make slight code level changes to make the codebase compatible with the cloud platform or to leverage the cloud provider's infrastructure's features or services. As in the name – we will slightly "revise" the application to make it compactable with the cloud platform.
Refactoring | Re-architecting 
As the name indicates, we will completely re-architect the application to use the cloud-native features or managed cloud solutions in this method. You will be using the existing code but on the Cloud provider's PaaS ( Platform-as-a-Service ) platform instead of IaaS ( Infrastructure-as-a-Service ) as in Rehosting strategy. You will be using the cloud provider's tools, infra, and operating systems.
Replacing, Repurchasing or also known as the "drop and shop" strategy, is the method of replacing the existing codebase and applications with a cloud-native and vendor-packaged application. Our team can review your requirements and will let you know if moving to a SaaS ( Software-as-a-Service ) platform will help you solve your concerns rather than moving to a cloud computing provider.
Retiring, also known as "get rid of," is a passive strategy as there is no migration. It's a method to "get rid of" applications if they are no longer needed or not delivering any business benefit. We will be able to help you find out these applications at the initial stages of the migration review process. We can then discuss this, and with your permission, we can "retire" the applications if no longer needed.
Please check our Windows on Cloud page, and there you can see the detailed cloud migration workflow that we are following. Migration workflow is the same for Windows, Linux, and all platforms.
Plan briefing in under 90 seconds!
Listen to this AI-generated briefing if you still have any doubts or if in a hurry. This will only take under 90 seconds!