Docker Consulting Services and Docker Management for organizations looking for modern containerization services for microservices architectures and with CI/CD implementations and as part of DevSecOps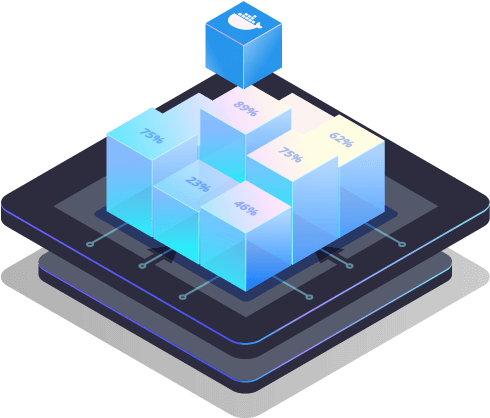 Docker Consulting Services
See why we are the best choice for Docker containerization consulting.
Even though Docker is not the only container platform, it is undoubtedly the most demanding containerization and DevOps or DevSecOps tool. A Dockerized environment is far more efficient and flexible than any other app deployment method. Following are the Docker services that we are providing and can assist you with.
If you are new to Dockerization and want to see how it can help with your CI/CD process, this service is for you. We can also check your current environment and suggest changes or additional use cases to improve your dockerized environment further.
We can set up and install Docker with additional customizations if needed. Other than the basic installation, there are still many areas to cover to get the most out of Docker with maximum efficiency, and with our experience, we can help you meet those standards.
We do Docker security as part of the Docker implementation service or as a separate service if you want to secure an existing Dockerized environment. We'll secure your Docker environment with Docker Security best practices, OWASP, and CIS Docker security benchmarks.
With the Docker Managed Services, our team will take care of the upgrade and maintenance of your Dockerized environment with continuous support. You can reach our team anytime whenever you need assistance with Docker, and our team will take care of it.
Plan Briefing Under 90 Seconds!
Listen to this AI-generated Docker Consulting plan briefing if you still have any doubts or if in a hurry. This will only take under 90 seconds!
Docker Consulting Services | FAQ
A Docker container is indeed more secure than the traditional virtual machine, but that doesn't mean it will provide all levels of security by default. You may please check this article to get an idea: Docker Security
Please scroll above to see our "Docker Managed Services". We can do more than that and have many other managed services that can benefit your business. Please check our menu to know more.
There is no fixed pricing for this. Pricing will depend on task difficulty and the complexity of your Docker environment.