Why Us? Why Choose ServerHealers
Here you can find our key success factors. These are points that separate us from the competitors. Keep reading, and this will also help you decide if we are the right support partner for you and why you should choose us.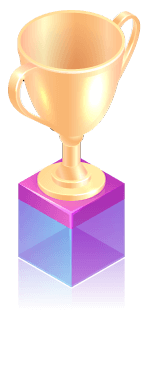 Next-Generation Automation Tools
Our automation platform and solutions truly come under the next-gen category, and we are sure you won't be able to see such tools and solutions elsewhere. If you are a customer with any of our Linux-based server management plans, then you have already seen our "SHConnect" tool. We built this automation tool to make the ordering process smooth and more secure. SHConnect is an automation tool you will use even before placing the order. Our order process is partially automated, and that is because we still believe in doing a final manual review of the provided details before we accept the order. When we accept the order, the process to add your systems to our Ansible platform, to our monitoring system, and all other operations are fully automated. We also have countless other automation in place, which you can't see but happen in the background. To name a few – the server audit, monitoring report, audit report, most of the system operations, WordPress operations, and many more! We are not that traditional server management company still using old and outdated server access methods and tools. With all these automation tools in place, we'll be able to provide error-free and super fast support that you will not get from anywhere else.
Powerful & User-friendly Dashboard
If you are one of our existing customers and have used similar services from other providers, we don't have to explain anything about our customer portal and dashboard. We use WHMCS, but it's not the default WHMCS control panel with the default UI and settings. Both the UI and backend are customized to ensure our customers can navigate and use the panel without any confusion and with easiness. You can see features such as the option to view and download the server audit reports ( Login to SH customer control panel > Services > Select the service > Click on the 'Monitoring Reports' tab. ) and the monthly audit reports ( Login to SH customer control panel > Services > Select the service > Click on the 'Audit Reports' tab. ) from the customer portal itself. Check out our customer control panel today to experience the next-level customer portal.
Knowledgeable Support that Cares
Our Hiring Process is simple and only has 3 steps. The first step is a language and communication test. They need to be proficient and have good English communication skills because that is our primary support language. The next round is a technical test where one of our experienced staff will check their technical skills and understanding of the concepts. The final round is with our senior management members, and in this session, we'll check their passion for this industry whether they have what it takes to become a ServerHealer who cares for the customers and who is ready to go some extra miles to get that customer satisfaction. We hire the best in the industry who are knowledgeable and care about the customers.
Our server management plans include 24×7 host and service monitoring features. We have an advanced monitoring system for this and a 24×7 monitoring team. The monitoring system will alert our team if any issues with your servers or monitoring-enabled services. Our admins will review and will take care of the situation without any delay. We'll also inform you about the steps that we took to resolve the issue via email. If you have a plan with our 24×7 monitoring service, you can sleep well and don't have to worry about the server or the uptime. ServerHealers will take care of it for you!
We already have plans for everyone with different requirements, and our server management plans start from $19.99 per month. However, if you don't see what you are looking for or have additional requirements, we can create a custom plan just for you!
Modern & Speed Obsessive Infrastructure
Our office and infrastructure are built with cutting-edge technologies and high-end devices to ensure maximum work speed and productivity. Our facility includes:
Uninterrupted power supply.

10GbE LAN network.

Two high bandwidth leased line connections with failover.

A modern office at the heart of Kochi city.
All workstations are equipped with dual screen monitors, SSD, additional cooling solutions as standard. All our founders and management members are from this industry, so we know the importance of a speed obsessive infrastructure and how that can improve productivity.
High-Security Network & Features
We are handling production servers, business-critical and sensitive data, and our customers trust the safety of their data with us. Because of that, everything we are using here is enterprise-grade. Not just our network and infrastructure, our support system, communication channels, server access methods, and all other tools and systems are built with a high priority on security. Also, we self-host most of our tools, and that is to eliminate even the slightest chance of a data leak. Your business and data are safe with ServerHealers!