Terraform Consulting services, HashiCorp Terraform Support, and Terraform Managed services for those looking to provision or deploy IT infrastructure using the best IaC (Infrastructure as Code) solution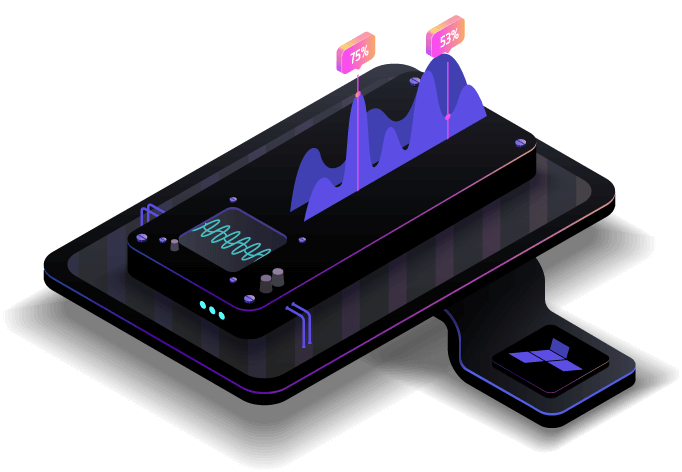 Terraform Consulting Services
See why we are the best Terraform consulting Company
Terraform consulting service is for those new to Terraform and want to see how you can benefit and use Terraform with your current infrastructure to speed up provisioning and infrastructure management. We can also review your current Terraform implementation or usage to correct or further improve your Terraform strategies.
As part of Terraform implementation service, we'll design, plan, architect, and implement Terraform most securely and efficiently possible. We'll also do all necessary testing and quality checks before getting back to you with a work report. If you are new to Terraform, we can also help you familiarize yourself with your Terraform infrastructure by giving you advice and suggestions.
We can refactor your existing AWS CloudFormation, Google Cloud Deployment Manager, or other IaC deployments to Terraform as part of the Terraform Refactoring service. This will require if you are looking for a platform-agnostic IaC tool for Multicloud implementation or a better disaster recovery plan. We'll make sure to do this with no or minimal effects on your current infrastructure.
Terraform Multi-Cloud Deployment
Multi-Cloud provisioning using Terraform is possible because Terraform is a platform and cloud-agnostic IaC tool and supports a large number of providers, including AWS, GCP, Azure, and more. This short video will give you an idea about this: Enabling Multi-Cloud with HashiCorp Terraform. If it seems complicated or you need professional assistance, feel free to contact us!
Terraform Integration with CI/CD Pipeline
If you add Terraform to your CI/CD pipeline, that will enable the option to automatically provision and deployment or infrastructure required for your applications, automatically and repeatedly. We can help you do exactly that and can help you further improve and make your DevOps pipeline more efficient than ever!
Terraform Managed Services
With our Terraform Managed Service, our Terraform experts will take care of everything related to Terraform and the IaC changes and updates. With this, you will have a team of Terraform experts, ready to talk and ready to take care of your infrastructure whenever you need them.
Plan Briefing Under 90 Seconds!
Listen to this AI-generated Terraform Consulting Services briefing if you still have any doubts or if in a hurry. This will only take under 90 seconds!
Terraform Consulting Services | FAQ
Yes, we do. Please check our menu and or contact us if you don't see what you are looking for.
If you had us implement Terraform for you, then we already did that for you. You can also order that as a separate service if it's not us that did the implementation or if you doubt any security issues with the setup.