Cloud Security Governance
Cloud security governance and compliance solutions against the leading cloud security benchmarks and standards. Get complete cloud security solutions for all leading cloud providers and platforms including AWS, GCP, Azure, IBM Cloud, OCI, and more!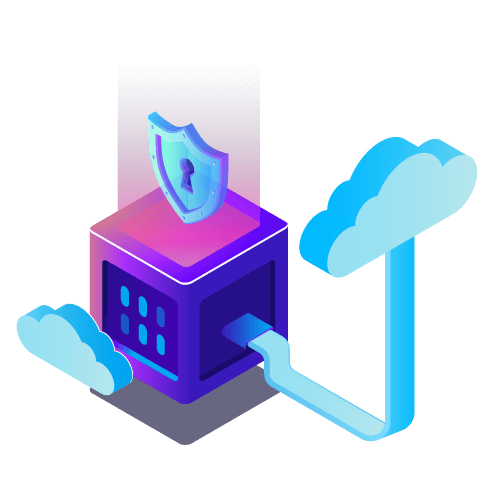 Cloud Security Plan Workflow
Our ALL-IN-ONE Cloud Security Plan consists of protection and prevention methods against all core areas of a cloud platform. The plan covers five security pillars – Identity & Access Security, Problem & Threat Detection, Infrastructure Security, Data Security, and Cloud Monitoring. Please review the details below.
Identity & Access Security
We will review all your machine-level and human identities, access details, and roles to make sure you have the best identity, permission, and access management practices in place. After the assessment, we'll make the required security changes with your consent or advise you to make the security changes.
Problem & Threat Detection
Detective mechanisms are important to detect and prevent problems before they occur. It consists of two parts - detecting unwanted or unexpected configuration or data level changes and detecting unexpected behavior. Other than the security part, doing this will also make your platform more reliable.
Infrastructure Security
This consists of three parts: infrastructure architecture assessment, network protection, and compute resource protection. Methods will vary based on your cloud provider. We have a custom benchmark created by combining leading benchmark standards such as
CIS
for compute resource protection.
Data Security
Data protection is an important part of cloud security. It might sound easy, but there are a lot of areas to cover. There are three parts: data classification, data-at-rest protection, data-in-transit protection. We will also give you guidelines to handle and manage data in accordance with the security standards.
Cloud Monitoring
We have services that can help you automate the recovery of compute resources and automate a few other areas with IaC tools. So, it is optional but still recommended to have a human team monitor your cloud infrastructure 24x7 to ensure maximum availability, detect, resolve, and document issues.
Following are a few of the cloud security solutions that we can provide to you. Feel free to contact us if you need any additional information or need custom security solutions.
IaC & Automation Tools Security
Nowadays, it is common for DevSecOps to use third-party IaC ( Infrastructure as Code ), configuration management scripts, automation tools, and other tools as part of CI/CD or for automation purposes. ( Eg: Terraform, Ansible, Jenkins, etc.) It is vital to secure these tools since they are directly or indirectly connected with your infrastructure.
Cloud Penetration Testing
It is recommended to conduct penetration testing after the security assessment and implementation. This will help us understand security flaws and might help us find issues with resource allocation. Please note that some cloud providers have restrictions for penetration testings. So the testing methods depend on your cloud provider.
We have a monitoring team working 24×7. It is an essential part of our business because we work with web hosting companies, data centers, and companies where uptime and performance are crucial. Our custom monitoring system can monitor almost anything connected to the internet. Contact us to know the pricing and details.
Plan briefing in under 90 seconds!
Listen to this AI-generated briefing if you still have any doubts or if in a hurry. This will only take under 90 seconds!