Technical Content Writing Services for Web Hosts
Technical Content Writing Services. SEO optimized blog posts and tutorials for Web Hosting Service Providers.
Technical Content Writing - Why Us?
When you have issues with your teeth, you should see a doctor. But not just any doctor – a Dental Specialist. Same way, come to us if you are looking for web hosting technical content writers because we are specialized in web hosting and all related technologies.
When writing articles for web hosting providers, it's essential to have access to all tools, servers, and technologies such as cPanel, Plesk, other control panels, AWS console, GCP console, and other cloud consoles, etc. We already have access to all these and more.
We are only and exclusively providing content writing services for web hosts. Since our business is also related to the technology industry, we can write articles more quickly without spending too much time researching and understanding the technical terms.
Blogs and Forums are the best way to prove your expertise regarding the services you are offering. But you also need a manager who can provide technical and in-depth answers to their comments and queries to help you establish authority.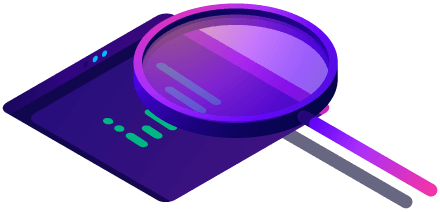 If you are a web host, you might have an existing forum or blog site, and if you don't, you already know that most of the web hosting companies keep their forum and blog active, engaging, and always keep adding new content and tutorials. There are several reasons why you should create and maintain an active blog.
Content Writing Service Delivery Process
When you are ready to proceed with the 24×7 Shared Plan, the following are the onboarding stages.
Understand Needs
Our team will contact you to know if you have an existing blog; the number of articles you will need from us; if it is for one time, or looking for a subscription; if you want us to log in to your blog application and publish the article for you, etc. We'll also check your other requirements and expectations.
Select Plan Type
If you are looking for a one-time service, we'll let you know the time we'll need to complete the project and the pricing. We'll proceed further and will deliver the articles on time. If you are looking for a subscription, we'll also ask you to choose a date, and we'll deliver the articles every month on that date.
Service Delivery
We can email you the articles or upload them to any preferred cloud storage or via other options. If you mentioned any specific file format or font to use, then the articles will be delivered in that format. We can publish the articles if you have provided login details and the publishing guidelines.
After Sales Support
We provide 30 days after sales support if you are not satisfied with any of the articles or want us to make any changes. All you need to do is - send us an email with the article name, the date we delivered the service, and the details of changes or modifications you want us to make.
Plan Briefing Under 90 Seconds!
Listen to this AI-generated briefing if you still have any doubts or if in a hurry. This will only take under 90 seconds!