Kubernetes Consulting and Services for companies looking for expert assistance in designing, deploying, and managing the cloud-native and modern container ecosystem at scale, maximum efficiency, and performance.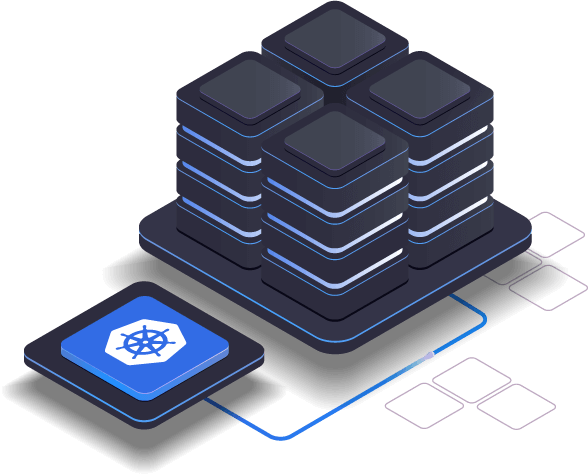 See our service features and why we are the best Kubernetes Consulting Company.
SH Kubernetes Consulting solutions and Kubernetes Services can help you adapt to the Kubernetes technologies with the best possible security, speed, and scaling options. We can help you implement Kubernetes container orchestration best practices to enhance your CI/CD pipelines and DevSecOps processes.
Kubernetes Consulting service is for tech companies or individuals looking for expert hands in Kubernetes enablement services or to check the possibilities and impact K8s can bring to their existing container ecosystem or with Istio enablement etc.
Kubernetes Implementation
As part of Kubernetes Implementation, our K8s experts can implement Kubernetes with your application delivery pipeline or based on your existing cloud architecture, multi-cloud requirements, deployment strategy, or business needs.
With our Kubernetes security service, our team can work with you to implement the 4C's of cloud-native security: Cloud layer security, Cluster components security, Container security, and Code security.
Details: Overview of Cloud Native Security
Kubernetes Managed Services
Our K8s experts will be there to assist with your day-to-day complex, time-consuming, and also risky Kubernetes management and operations. We can also handle all your K8s and cluster upgrades, monitoring, and patching services with a fast response time.
Plan Briefing Under 90 Seconds!
Listen to this AI-generated Kubernetes Consulting plan briefing if you still have any doubts or if in a hurry. This will only take under 90 seconds!
Kubernetes Consulting Services | FAQ
Kubernetes Security is part of SH Kubernetes Implementation service. However, you can also order it as a separate service if it's for an existing Kubernetes environment.